Our Company, Culture, Mission and Best of All, Our People!
Career Center
Our success depends on your hospitality. Your challenge is to deliver extraordinary service anticipating guests' needs, by paying meticulous attention to detail and by exceeding every guest's expectation of first-class quality service. Remember you will never get a second chance to make a good first impression!
Our Associate Commitment
At USA Parking, we recognize that the unique talent of our associates is our competitive advantage. We value our team and create an atmosphere of trust, integrity and respect. USA Parking is committed to development by providing opportunities for personal growth and promoting from within for career advancement.
USA Parking has a great training program, experienced and knowledgeable leaders, beautiful properties to manage and the opportunity for each associate to grow to any level with in the organization.
College Connection
Let us help you pay for College!
USA Parking proudly partners with local area colleges to fill our open positions. With our great relationships with Career Center representatives, USA Parking has filled hundreds of open positions with local college students.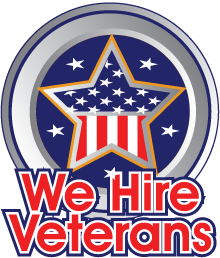 We Hire Veterans
USA Parking is an equal opportunity employer committed in policy and practice to recruit, hire, train, and promote, in all job classifications.