William H. Bodenhamer Jr.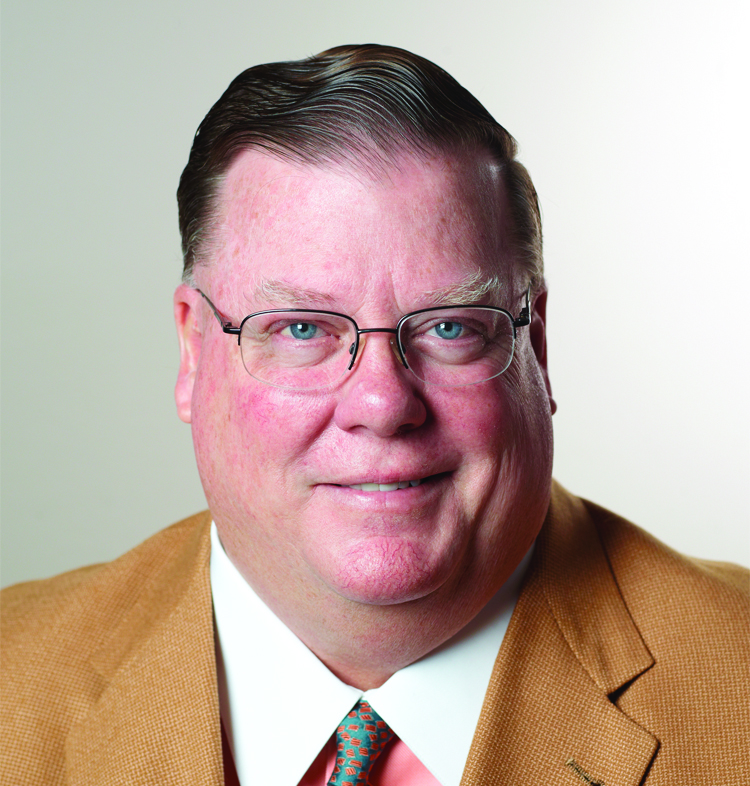 William H. Bodenhamer Jr.
Chairman, USA Parking System
Mr. Bodenhamer is Chairman, USA Parking System, Inc., which was founded in 1980, and became a wholly-owned subsidiary of SP+ after the merger between Standard Parking and Central Parking. He currently serves on numerous committees and boards, including the American Automobile Association and the Auto Club Group as Chairman of Public and Governmental Affairs & Marketing Committee. Mr. Bodenhamer attended East Carolina University from 1970 to 1974, where he served as the President of the Student Body. He also served as member of the University's Board of Trustees from 2003 to 2011.
L. Garry DeMayo
L. Garry DeMayo
Executive Vice President
30 years of experience
Garry started with USA Parking in 1983 as Assistant Controller and was named to his current position in 1998. Garry is responsible for the review and implementation of new parking technologies. He oversees all corporate financial activities including asset management. His 28 years parlance in operations and the transportation industry have played an instrumental role in our consulting for stadium arena parking expansions. Garry has the responsibility of managing the transition and training for our Five Diamond properties. Garry attended William Patterson University in New Jersey where he received his bachelor's degree in Accounting.
Daniel L. Brown
Daniel L. Brown
Vice President of Operations
27 years of experience
Dan started with USA Parking in 1988 as a valet attendant and moved quickly up the ranks to a parking manager at the Hyatt Regency Pier 66 in Ft. Lauderdale. He was appointed general parking manager at the Boca Raton Resort & Club in 1997, which at the time was our largest resort valet location. In 2001, Dan entered his current position and now oversees all auto dealership valet operations, special events, Dolphin Stadium valet and all valet operations in Broward county. He maintains relationships and open communications with all clients, managers and vendors to ensure the quality of the client and guest satisfaction. Dan attended Broward Community College with a major in Business Administration.
Lisa Lines
Lisa Lines
VP Training and Development 27 years of experience
Lisa began her career with USA Parking in 1988 as a valet attendant and in 1995 was appointed Director of Training with the creation of USA University. Currently, Lisa is VP of Training and Development and is responsible for all training material, quality assurance and developing talent in our associates. The training received at USA Parking University and its satellite locations include: USA Management Institute Modules, Aggressive Hospitality, Guest Service Recovery, Loss Prevention and Standard Operating Procedures as well as our New Hire Orientations and live on-the-curb training. Lisa earned her B.A. degree in Mass Communications at the University of South Florida.
Christina Combs
Christina Combs
Training Specialist
27 years of experience
Christina Combs joined USA Parking in May of 2010. She brings over 17 years of operations, management, human resources and training experience in the hospitality industry. Over 15 years of her tenure was completed with the Ritz-Carlton Hotel Company. As a Training Specialist affiliated with USA Parking, she plays an integral part in driving our company's service standards, culture and managing quality assurance. Her responsibilities include all training and development materials, quality assurance, leadership of regional training directors, all Central Parking University locations and curriculum and overall organizational advancement. Christina has earned her (CHT) Certified Hospitality Trainer certification and is a graduate of The University of Florida with a Bachelors Degree in Economics.
Jennifer Meyer
Jennifer Meyer, SPHR​
Chief People Officer
VP, Talent
13 Years USA experience
23 years of HR experience
Jennifer joined USA Parking in April ​of ​2005 and brought with her over 10 years of Human Resource, Valet Parking Operations and Management experience. Jennifer supports ​2500​+ employees in 15 states ​and ​Puerto Rico ​in the areas of: ​Organizational development and strategy​, workforce ​design​, ​​​benefits​, associate relations, HR audits, labor law compliance. Most importantly, she ensures the recruitment and selection of five diamond service oriented associates. ​I​n conjunction with the USA Parking University​ ​​Trainers, she ​hires and develops up to 60 new managers annually in the 12 week Manager​ ​in Training (MIT) Program to ensure a superior and certified manager is provided to our clients. Jennifer is an active member of SHRM​, and the local chapter HRABC​, ASTD​ and​ ​has​​ a Paralegal Degree​. She also holds the SPHR designation (​Senior Professional in Human Resources​)​​, through HRCI (Human Resources Certification Institute). ​While striv​ing​ ​​to ​ensure organizational compliance, Jennifer creates a work environment where associates are passionate,​ diversified and​ thriving​.
Viviana Friedfeld
Viviana Friedfeld
Director of Quality and Hospitality
22 years of experience
Viviana began her career with USA Parking in 2002 as a ramp supervisor. After working at various USA Parking properties, she entered the USA Manager-in-Training program and was promoted to property manager five month later at our prestigious Ritz Carlton Hotel and Residences in Coconut Grove. Viviana's commitment to excellence began with implementing AAA 5 Diamond Service standards and together with her associates achieved the AAA 5 Diamond status at the hotel. In January 2006, Viviana joined the USA Parking University Team. Viviana will assist with all aspects of training both in the classroom and in the field training. Viviana earned her Associates degree in Business Administration at El Camino College in California. She brings to us eight years of trust banking experience as well as two years as top producer for a leading staffing firm.
Javier Alonso
Javier Alonso
VP Technology
22 years of experience
Javier has been in his current position at USA Parking since 2004 and has been with USA Parking since 2001. Javier has extensive knowledge of parking access and revenue control systems including Amano McGann, Federal APD, Scheidt-Bachmann, Computarized Valet Parking System CVPS and Automated Valet Parking Manager AVPM. He is also responsible fo all equipment design and CAD drawings. Javier is a graduate of Golden Gate University in San Francisco and has a B.S. in International Management.
Noel J. Garcia
Noel J. Garcia
Hotel Asset Manager
14 years of experience
Noel started in USA Parking in 2001 as Assistant Manager for Ritz Carlton Key Buscayne. He has worked as Parking Manager at Village of Merrick Park Mall, Ritz Carlton South Beach, Fontainebleau Hotel Miami and Brown Palace in Denver. In 2010 he was promoted to Hotel Asset Manager at Corporate office leading the efforts for all technological needs and solutions for all locations nationwide. Noel has been involved in almost all IT related programs an equipment for revenue control in the company as well as most of the latest cloud based technologies deployed for valet and self parking.
Ryan Ross
Ryan Ross
Risk Manager
13 years of experience
Ryan joined USA Parking in 2002 as a valet attendant at one of our Marriott locations. Ryan's dedication, outstanding guest service and problem solving skills gave him the opportunity to move quckly in the system and joined the corporate staff as Risk Manager in 2004. Ryan is in charge of our claims services department which handles all claims, risk management, loss control, worker's compensation and administration of insurance for all entities of USA Parking.
Pedro Chevalier
Pedro Chevalier
VP Sales and Marketing – Miami-Dade
Pedro joined USA Parking in 1999 and shortly after was promoted to Parking Manager at our largest hotel valet operation. Since then Pedro has successful opened multiple hotel valet locations, most notably the Four Seasons Miami Hotel & Tower 2003 and the grand re-opening of the world famous Fontainebleau Miami Hotel in 2008. Currently, Pedro oversees our entire portfolio of hotels in Miami-Dade County where our client list is very exclusive: Ritz-Carlton, Four Seasons, Marriott and St Regis.
Arturo Gonzalez
Arturo Gonzalez
Area Operations Manager – Miami-Dade
Art began his career with USA Parking January 1, 2005. Art has been in the parking and hospitality business for over twenty-five years. Art is currently our Area Operations Manager for Miami-Dade County. His responsibilities include client relations, quality assurance and property audits as well as revenue control oversight and new business development. Art has earned a BLS from Barry University in Miami.
Ryan Hulsey
Ryan Hulsey
Regional Operations Manager Midwest
Ryan began his career with USA Parking in February of 1999 as a ramp supervisor at a prestigious AAA Five Diamond Hotel. After holding several leadership positions within the company, Ryan is now the Regional Operations Manager and is responsible for all valet assets in Colorado and the Midwest Region. Ryan is currently responsible for the establishment of new business and maintenance of all service and operating standards for the company's assets within his region. Ryan attended Georgia State University with a major in Business Administration.
Sean Merritt
Sean Merritt
Regional Operations Manager – Atlanta / Charlotte
Sean began his career with USA Parking System in 2006 as a General Manager of Parking at The Boca Raton Resort and Club in Boca Raton, Florida, the company's largest hotel valet operation. Sean was relocated to Atlanta, Georgia in 2007 and served as the Valet Parking Manager at The Ritz-Carlton Buckhead. Sean currently serves as the Regional Operations Manager – Atlanta / Charlotte. The USA portfolio in Atlanta / Charlotte includes (1) Five Diamond – Five Star hotel, (2) AAA Five Diamond hotels, (3) Starwood brand hotel, (4) Four Diamond hotels, (1) Marriott Brand, (1) Hilton Brand, Mercedes Benz Dealership as well as other valet mixed use facility operations. Sean is responsible for the support of all new business, staffing, training, maintaining five diamond service levels and revenue compliance while identifying and mentoring more than twenty (25) on-site managers. Sean has over thirteen (15) years experience in the hospitality industry and attended Middle Tennessee State University with a major in Business Marketing.
ABOUT US
At USA Parking, we are committed to exceeding luxury, personalized service, and leaving a lasting impression with each and every guest. We are focused on consistently executing prompt, swift, precise service, delivered with the utmost professionalism, caring, and courtesy.
Everything we do is centered on achieving our goals of Aggressive Hospitality and Operational Excellence.
CORPORATE OFFICE
1330 SE 4th Avenue Suite D
Ft. Lauderdale, FL 33316
Phone: (954) 524-6500
FAX: (954) 524-3609
Email: info@usaparking.net