Our Concierge Team Approach to Transition
Smooth Transitions
We understand that getting off to a great start for a new client is critical. USA Parking University has created transition teams called Transition Concierges. Each concierge is dedicated to one aspect of the transition. This person will own the transition process for their area from beginning to end. These team members are subject matter experts in their area of responsibility:
Talent Concierge
Technology Concierge
Accounting Concierge
Training Concierge
Operations Concierge
Ramp Control Concierge
A smooth transition requires detailed planning to be successful. A successful transition validates the client's choice, demonstrates professionalism to the parking public and conveys to existing parking employees that the new operator is committed to quality and providing a great place to work .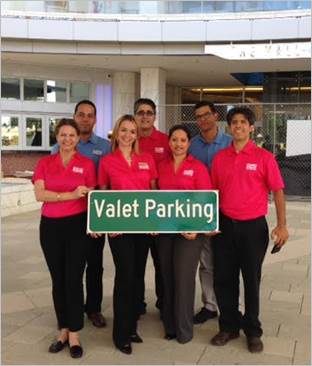 ABOUT US
At USA Parking, we are committed to providing a level of service that is nothing short of perfect. We are focused on consistently executing prompt, swift, precise service, delivered with the utmost professionalism, caring, and courtesy.
Everything we do is centered on achieving our goals of Aggressive Hospitality and Operational Excellence.
COPORATE OFFICE
1330 SE 4th Avenue Suite D
Ft. Lauderdale, FL 33316
Phone: (954) 524-6500
FAX: (954) 524-3609
Email: info@usaparking.net