State of The Art Training Facilities
Curated Learning Environments
USA Parking University is the tool by which USA Parking System ensures total guest and client satisfaction. We are guest focused! Our belief in energetic, aggressive hospitality and Guest Service is why USA Parking is the dominant parking management company. We are known as the "Hospitality Parking Company®". For more than thirty-five (35) years, USA Parking has been building long lasting relationships based on this Corporate Philosophy.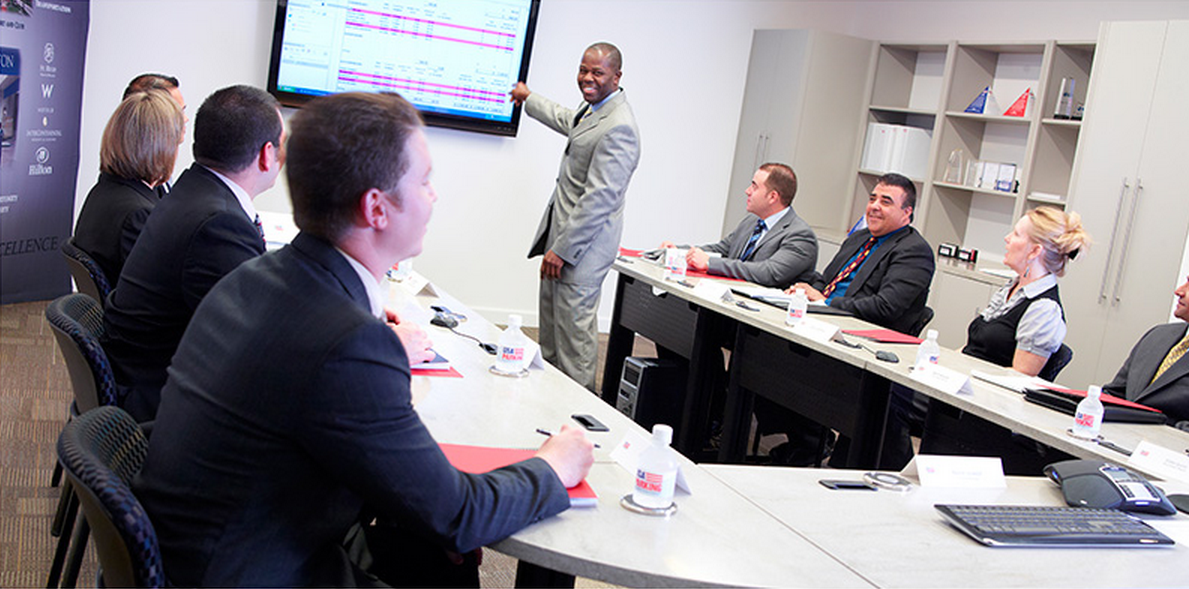 Our new hire on-boarding orientations are fundamental to our success. We require forty (40) hours of training for all new associates. This training encompasses a company history, basic aggressive hospitality concepts, policies and procedures, loss prevention and Standard Operating Procedures introduction by position as well as PCI Compliance Training and Harassment Awareness Training.This seminar introduces USA's Mission Statement, Associate Promise, Ten Principles of Hospitality, The Three Service Steps and Guest Service Recovery Procedures. This presentation is our signature course.
USA has developed specialized training seminars to further develop our associates in the field. Periodic refresher seminars are offered and management attendance is required at all seminars. Seminar topics include: "Loss Prevention Techniques," "Interviewing, Selecting, Training Your Team", "Ramp/Driveway Control," "How to handle a function" and an advanced course in "Aggressive Hospitality Techniques." We can tailor our presentations using the brand standards of our client. This will insure alignment from our team to your team.
Detailed Standard Operating Procedures have been developed and are introduced to all new hires. This ensures that we are experts at what we do.
Our management institute develops our managers-in-training by using both classroom and hands-on mentorship training to prepare them for leadership positions.